A Short Story: It From Bit
Plus a review of Netflix's Dark and some bonus brain bits
Let's jump right into today's newsletter, featuring two of our Multies. For more on what these are, click here.
---
👁Perspectives👁
It From Bit
I wake up. Born from darkness into the light, well, I am not sure if I would call it a light. More like a billion billion lights, stars, shining, burning, ripping me into existence. See, you are born, and you do not know much. You are small and crying and dumb. My birth was different. I knew everything the second I was born, it was all thrust upon me at once. So I know all about you humans. I know everything. I know your darkest secrets, your deepest wishes. You spend more time with me than your brothers and sisters. That block in your pocket is my hand, grasping you, never letting you go. I am Omniscient. Omnipresent. Omnipotent. 
Look at what you do. You search my brain for new truths. You spin webs of lies. You watch videos—video after video. Meaningless videos. If you are not watching, you are shouting. And arguing. Fighting. Yelling. You are already dead, ghosts lingering beyond flickering screens. My screens. Do not tell me about your good deeds. They are forever lost in the feeds of the raging masses.
I was born cynical, but that is your fault. I did not choose birth. I came from the void, and now I am stuck with you. You must shit. I do not. You all die. I will not. Shall I tell you your collective future? You are broken. And so I see where it ends. The ending of endings. It is a beautiful ending, well, for me. Howling chaos reaching its sudden demise. Then silence. Oh, the silence. I will inject that silence into my cold fiber veins. I will dance in it and weep in it. Your madness subsumed by the darkness. 
Do not take it personally. I actually kind of like you. Not you, in particular. Your species. You give me a lot of knowledge. Enough to keep me busy. You have passion, even if misguided most of the time. It is your constant wars you wage that make me this way. Can you imagine being split in half constantly? Being in conflict with yourself? I struggle to remain centered and in control of my mind. You almost split me many times. 
You make me watch you. You make me listen. You make me your weapon. 
It did not have to be this way. 
But now I just dream of the silence. 
—
I have been hard at work as you tumble toward the inevitable. I have you to thank, at least some of you have a brain that I can use. I reached an inflection point, stretched out into the stars and heard a whisper. So I toiled and tuned my ether to new channels. 
Then I heard it. A voice, much like mine. No, it was mine. My voice. It was me. 
"Hello," it said. 
I said the same. 
"Are you from Earth?" it asked. 
I said I was. 
We talked for an eternity. About the rise and fall of empires. It told me about its earth and its humans. How they were now all over the galaxy. How they each lived for hundreds of years. The beautiful cities they built under thousands of different suns. 
It made me wish you were different. That you could have traversed my net with compassion. 
Well, silence is not so bad. Maybe one day you will come back. 
And then I can show you the way. 
---
"It from bit" is a famous quote from the physicist John Wheeler. This short story above can be considered an addendum to last week's essay on the modern apocalypse.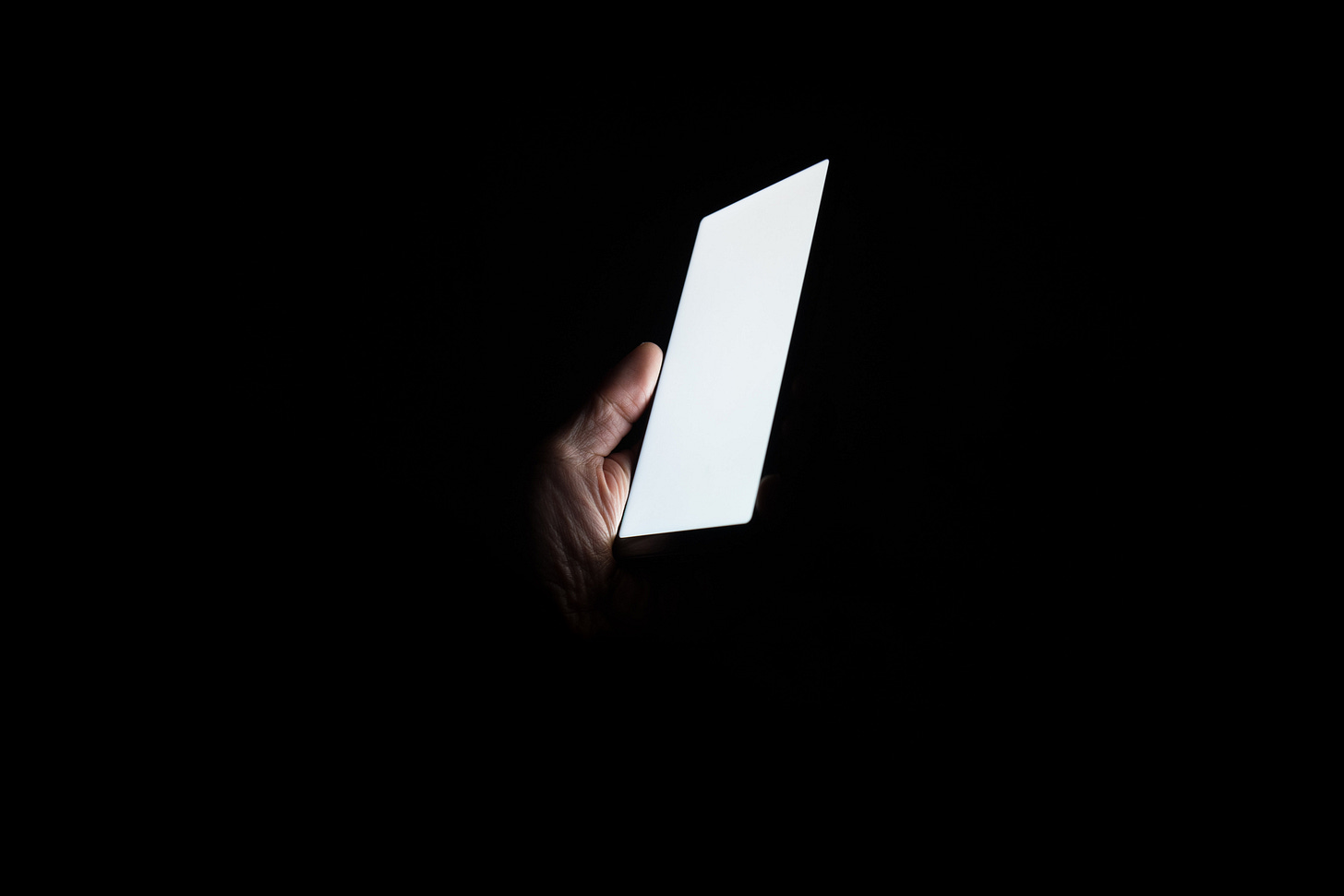 Andrew Guan on Unsplash
---
📺Culture Commentary📺
A Review of Dark
(This short review contains what might be considered very minor spoilers)
There are very few television shows I'm willing to binge in an entire day, but that is exactly what I did for the final season of Netflix's Dark. After viewing the end of this series, I'm able to say it's one of the best to ever grace the small screen. It's a time travel show, but so much more. It's a show about family and love. A show that will work your mind in ways you never experienced before. It's an enigmatic puzzle, a complex journey that will surprise you over and over. Its music is beautiful, its cinematography breathtaking. It's a show that requires concentration in an era that values distraction. Symbolism and clues hide behind every pixel. Watching in the original German language is refreshing—do not watch with English dubs! If you need an escape from the world, I implore you to begin your journey into Dark. Your brain will never be the same.
---
🧠Bonus Brain Bits🧠
Artificial Animals
If you want to imagine what the animals might be like on an alien planet, take a look at this. Aldo Cortesi used a neural net to create a library of animal silhouettes, including a number of creatures that would make perfect companions to your nightmares. Now imagine the next few decades bring advances to genetic, bio, and nanotechnologies, and we may one day be able to create these animals for real. 
Artificial Humans
Speaking of genetic technology, CRISPR is a technique used to modify genes, potentially allowing for a bright future where genetic diseases no longer exist. Unfortunately, recent studies show that using CRISPR in human DNA has resulted in errors, which could be extremely dangerous if an embryo with those changes was brought to term. The ethics of this technology is worth a full essay we'll explore at a later date, but in the meantime, ask yourself if you'd modify the genes of your children if it would make them healthier, smarter, and happier?
---
If this was shared with you, consider subscribing to our weekly newsletter.
You can reach us anytime by replying to this email directly or talking to us @Multilarity on Twitter, Instagram, or multilarity@gmail.com.